Karen Edwards is a Medical Records Analyst at Ontime Reports. Karen is a fully qualified registered general nurse and has over 29 years' experience working for the NHS. Karen's last position was that of a Nurse Practitioner which she held for over 11 years, providing advanced clinical skills and expertise. This has given Karen the knowledge and expertise required to handle responsibilities at Ontime Reports such as; case vetting, medical records sorting, pagination, and the production of medical chronologies for both personal injury and clinical negligence matters. Karen is a valued member of the Ontime Reports team and to get to know her on a personal level we asked her a few questions about herself:
What do you enjoy about working at Ontime Reports?
I love my work; it is always so varied and interesting. No case is ever the same so each day is different. One of the best parts of my job is working in such a supportive team, everyone at Ontime Reports is friendly and helpful and we pull together to meet deadlines. I also really enjoy the numerous charity and social events organised by the firm throughout the year. I'm a keen baker so I'm always first to lend a hand for a bake sale!
What three words describe you? Loyal, Caring, GSOH.
Hometown? Lowton, Warrington.
Favourite restaurant? An Indian called The Spice Lounge in Culcheth, Warrington.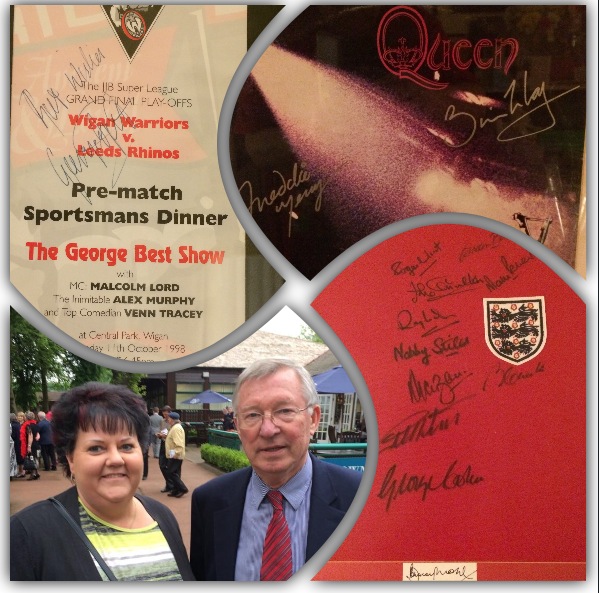 What do you like to do in your spare time? I love nothing more than spending valuable time with my family and going on holidays abroad. We have recently been on a 3 week trip to Florida and I wish I could be back there in the sun! I also enjoy going to the horse races and watching Manchester City play. I collect sporting and autographed memorabilia and have numerous signed football shirts and album covers.
What's your favourite quote? I actually have two; the first comes from Nelson Mandela: "a good head and a good heart are always a formidable combination". The second comes from Richard Branson: "if someone offers you an amazing opportunity and you're not sure you can do it, say yes – then learn how to do it later."
What's an interesting fact that we don't know about you? I have drunk Champagne in the Caribbean Sea on the Explorer of the Seas cruise ship with Henry Winkler 'The Fonz'. I've also met and chatted with the legendary George Best in 1998 at a Sportsman's dinner and I recently met Sir Alex Ferguson at Haydock Racecourse but since I'm a City fan…not good!
Have you got any hidden talents? In my spare time I qualified as a Semi-permanent make-up artist.