Medical Agency File Handler Team Leader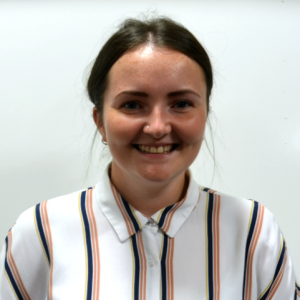 Vicky Whitby joined the team in January 2019 as a file handler from our sister company Express Solicitors.
Having spent two and a half years with the Reception team, the prospect of Ontime Reports and managing a case load was an exciting new challenge to undertake.
Vicky found the experience she had gained working with our clients in her reception role, has been invaluable in her current role. She has used this experience to ensure she provides excellent customer service.
Vicky moved to the team leader role 9 months after starting with Ontime. She enjoys working with her team to tackling daily tasks and training new starters.
---
Outside of work, Vicky likes getting outside and being active. Vicky has lived in both Wales and The Lake District which she fully utilised exploring the local areas. On a weekend she can be found spending time with her friends and family. If not walking her black Labrador Winnie, Vicky can be found enjoying a leisurely cycle to the pub on a summers day or running along the river.